Welcome to Heaven's Grace!
Unwind and relax as you enjoy the tranquil beauty of nature, peaceful gardens and all the lovely
sounds that are sure to leave you wanting to come back for more. The grounds are secluded yet
conveniently located at our home near Buckhannon, with all that it and our beautiful region have to offer.
God has blessed us richly and it is our greatest desire to share a part of those blessings with you.
Leave all your cares behind and and come see for yourself what others are talking about!
Your own little piece of heaven awaits !!!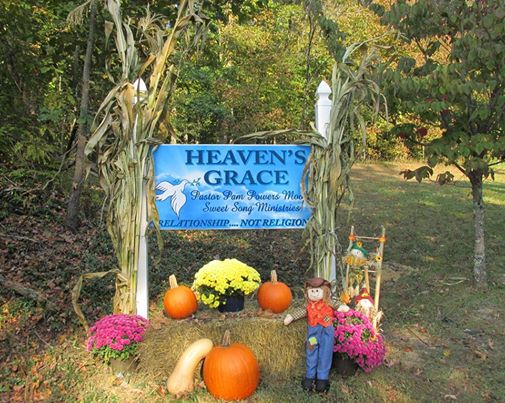 Consider Heaven's Grace for :
Praise and Worship Services
Solitude and Meditation
Wedding Ceremonies
Gospel Sings
Bible Studies
Prayer Meetings
Teaching Seminars and Conferences
Christian Counseling
.
Relationship... NOT Religion
Changing Lives... One Heart at a Time
.
.
.
.
.
.
"In my garden there is a large place for sentiment. My garden of flowers is also my
garden of thoughts and dreams. The thoughts grow as freely as the flowers, and the
dreams are just as beautiful." ~ Abram L. Urban